Annual AWS Girls Tech day - please sign up! Jornada anual AWS Girls Tech - ¡Inscríbete!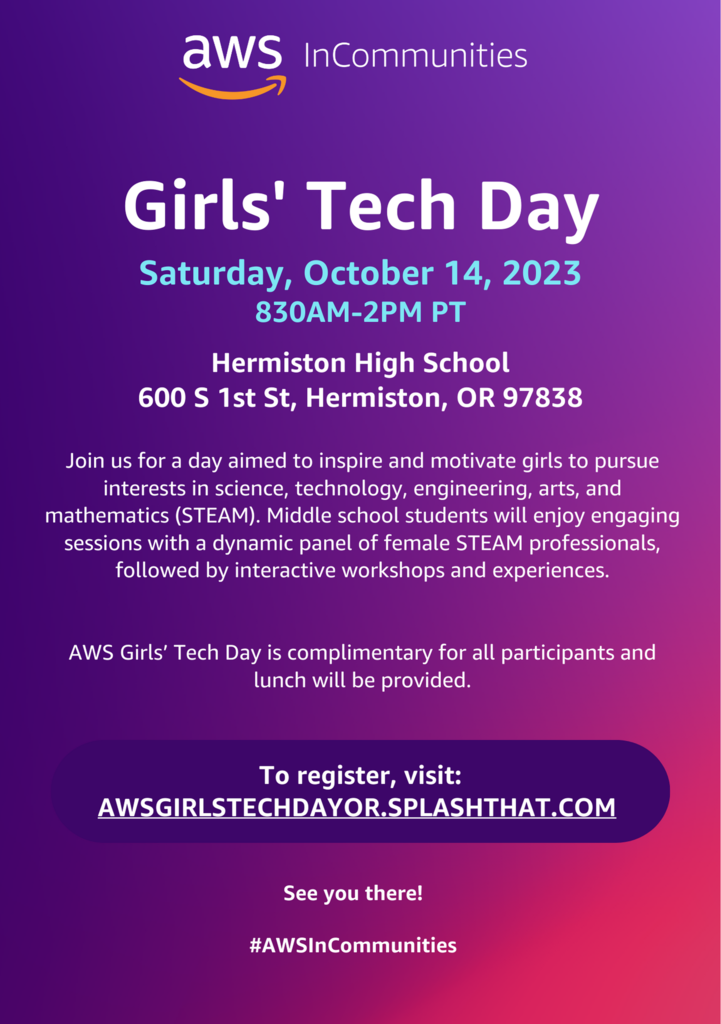 It is STEAM Friday this week! Each building has fun, hands on activities planned for their students. Buses will run on the 3-hour delay schedule. DON'T MISS OUT! ¡Es viernes de STEAM esta semana! Cada edificio tiene actividades divertidas y prácticas planeadas para sus estudiantes. Los autobuses funcionarán en el horario de retraso de 3 horas. ¡NO TE LO PIERDAS!


In the United States, Patriot Day occurs on September 11 of each year in memory of the people killed in the September 11 attacks in 2001. En Estados Unidos, el Día del Patriota se celebra el 11 de septiembre de cada año en memoria de las personas fallecidas en los atentados del 11 de septiembre de 2001.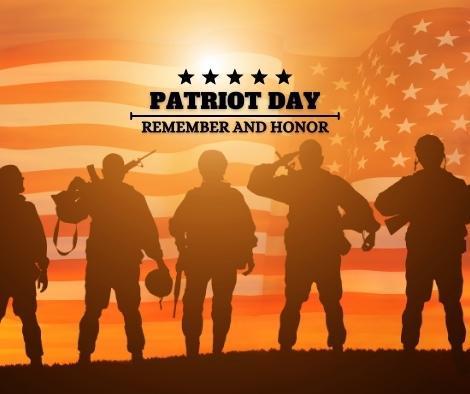 Please extend a warm welcome to Hannah Weatherby, who is teaching Preschool at A.C. Houghton for the 2023-24 school year! Hannah graduated from Central Washington University with a Bachelor's degree in Elementary Education. Originally from Kennewick, WA, Hannah enjoys hiking, paddleboarding, and reading. Her drink of choice is Diet Sprite, and she loves Mexican food. With prior experience as a Head Start Preschool Teacher, Hannah is excited to make a difference in her students' lives and engage in fun learning activities. Her plans include crafting crafts and decorations to enhance the classroom environment. ¡Dé una cálida bienvenida a Hannah Weatherby, quien enseñará preescolar en A.C. Houghton durante el año escolar 2023-24! Hannah se graduó de la Universidad Central Washington con una licenciatura en Educación Primaria. Originaria de Kennewick, WA, a Hannah le gusta el senderismo, el remo y la lectura. Su bebida preferida es Diet Sprite y le encanta la comida mexicana. Con experiencia previa como maestra de preescolar de Head Start, Hannah está entusiasmada de marcar una diferencia en la vida de sus alumnos y participar en actividades de aprendizaje divertidas. Sus planes incluyen elaborar manualidades y decoraciones para mejorar el ambiente del aula.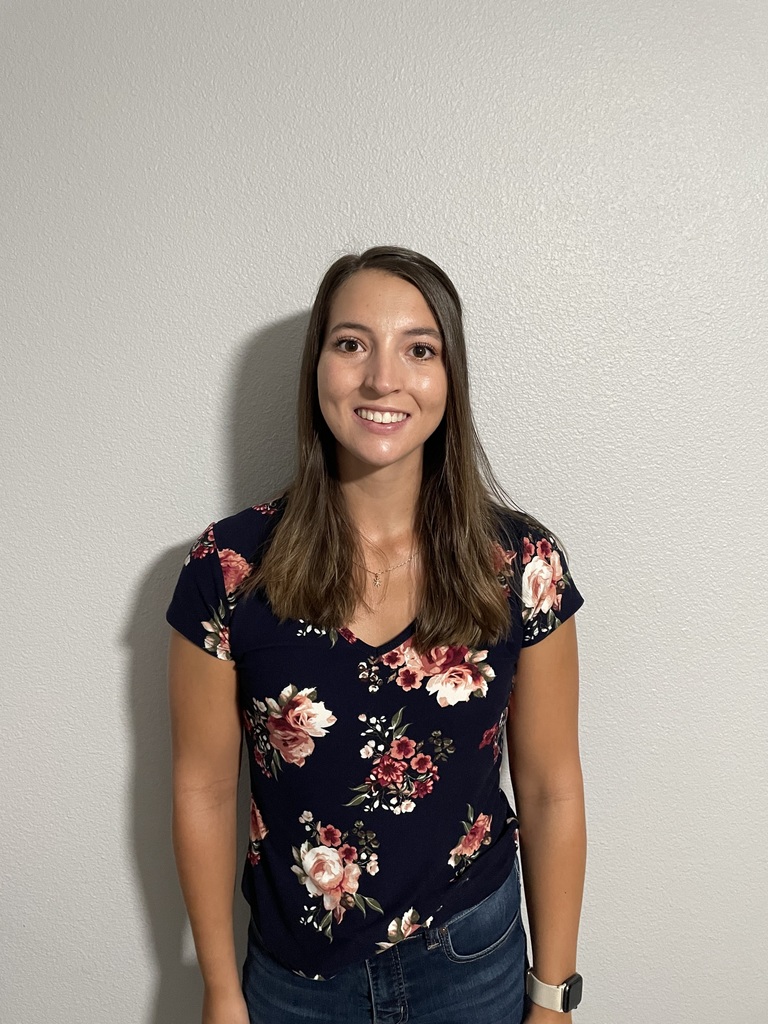 MCSD will be closed on September 4th in observance of Labor Day. Labor Day pays tribute to the contributions and achievements of American workers and is observed on the 1st Monday in September. MCSD permanecerá cerrado el 4 de septiembre para celebrar el Día del Trabajo. El Día del Trabajo rinde homenaje a las contribuciones y logros de los trabajadores estadounidenses y se celebra el primer lunes de septiembre.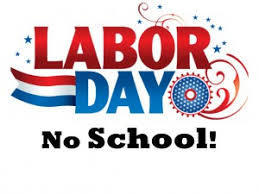 Help us extend a warm welcome to Michelle Evans for joining us at A.C. Houghton for the 2023-24 school year! Michelle will be teaching K-3 Special Education. She holds degrees from Oregon State University, Western Oregon University, and Concordia University-Chicago. Her expertise spans Human Development and Family Sciences, Special Education, and Leadership Administration. Michelle grew up in Hillsboro, Oregon, and she enjoys gardening and watching her daughter play softball. Her go-to refreshments are Sugar-Free Rockstar or a Diet Coke, and her favorite snacks are popcorn or Sweet Tarts. With experience in Special Education in the Willamette Valley, Michelle is excited to work with young students again. Her family's journey is closely intertwined with education, as her daughter is also pursuing a degree in Elementary Education and Special Education. ¡Ayúdenos a darle una cálida bienvenida a Michelle Evans por acompañarnos en A.C. Houghton durante el año escolar 2023-24! Michelle enseñará educación especial K-3. Tiene títulos de la Universidad Estatal de Oregon, la Universidad Western Oregon y la Universidad Concordia-Chicago. Su experiencia abarca desarrollo humano y ciencias de la familia, educación especial y administración de liderazgo. Michelle creció en Hillsboro, Oregon, y le gusta la jardinería y ver a su hija jugar softbol. Sus refrigerios favoritos son Rockstar sin azúcar o una Coca-Cola Light, y sus bocadillos favoritos son las palomitas de maíz o las tartas dulces. Con experiencia en Educación Especial en Willamette Valley, Michelle está entusiasmada de volver a trabajar con estudiantes jóvenes. La trayectoria de su familia está estrechamente relacionada con la educación, ya que su hija también está cursando una licenciatura en Educación Primaria y Educación Especial.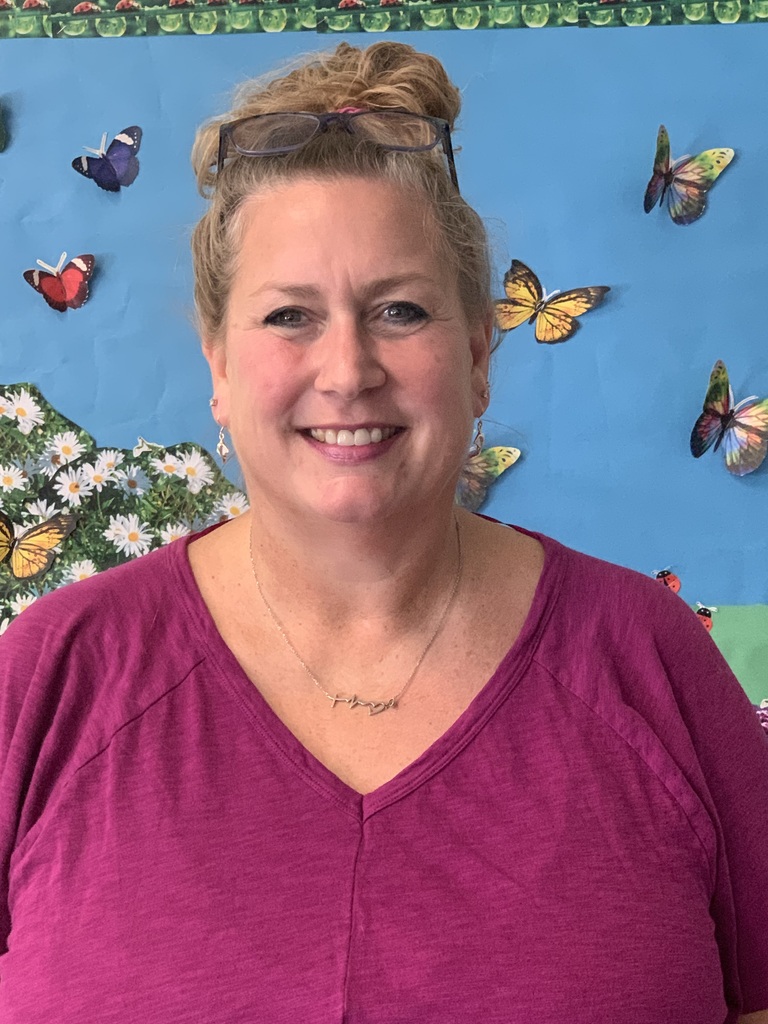 Help us welcome a new addition to our school district! We are thrilled to introduce Evan Yzaguirre, who will be joining A.C. Houghton as the 3rd-grade teacher for the 2023-24 school year! Evan's educational background includes a degree in Elementary Education with a Concentration in ESOL from Eastern Oregon University. Originally from Hermiston, Oregon, he enjoys spending time outdoors. Coffee and pizza are among his favorite indulgences. Evan's past roles include substitute assistant work, as well as being inspired by his father's career in education. He's excited about the growth of his students and building connections within the district this year. In his free time, Evan looks forward to learning the art of bread baking. ¡Ayúdenos a darle la bienvenida a una nueva incorporación a nuestro distrito escolar! ¡Estamos encantados de presentarles a Evan Yzaguirre, quien se unirá a A.C. Houghton como maestro de tercer grado para el año escolar 2023-24! La formación educativa de Evan incluye una licenciatura en Educación Primaria con concentración en ESOL de la Eastern Oregon University. Originario de Hermiston, Oregón, le gusta pasar tiempo al aire libre. El café y la pizza se encuentran entre sus placeres favoritos. Los roles anteriores de Evan incluyen trabajo de asistente sustituto, además de estar inspirado por la carrera de su padre en educación. Está entusiasmado con el crecimiento de sus estudiantes y con la creación de conexiones dentro del distrito este año. En su tiempo libre, Evan espera aprender el arte de hornear pan.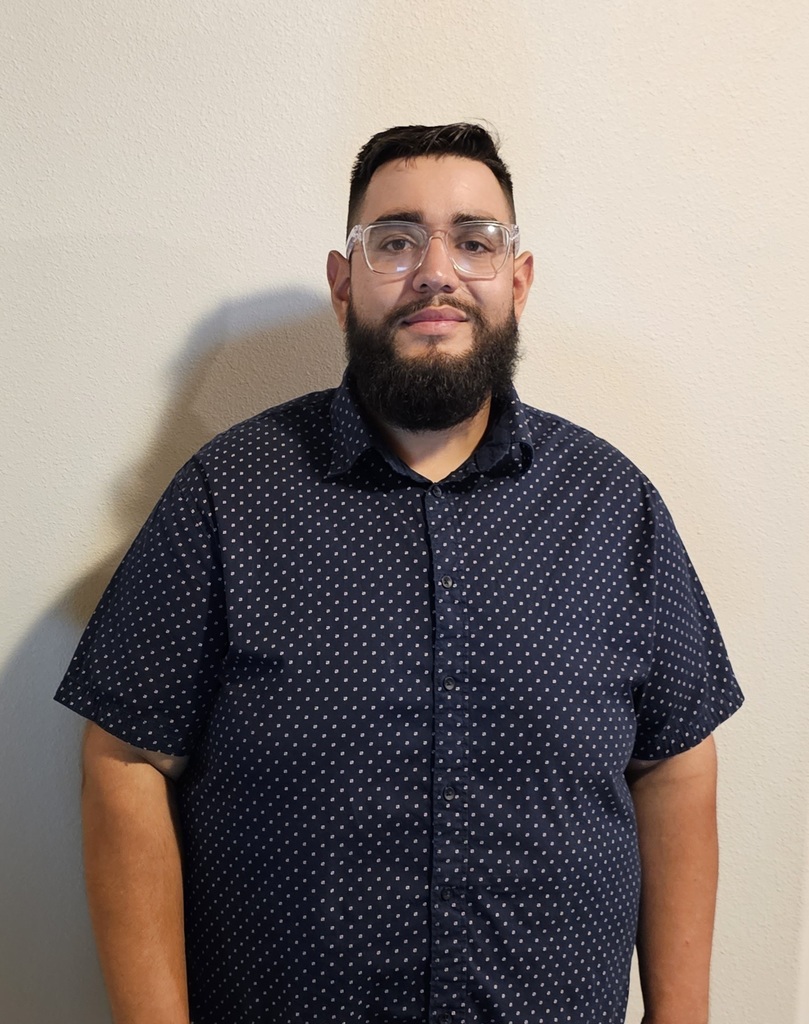 We are excited to see our students back! First Day of school is August 28th! ¡Estamos muy contentos de ver a nuestros estudiantes de vuelta! ¡El primer día de clases es el 28 de agosto!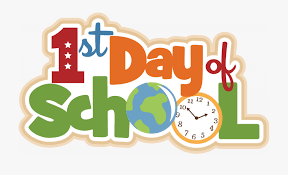 New this year! Parents will be able to pay ASB and other fees through the parent portal - select "school store" to see what items are currently available for your student's building. ¡Nuevo este año! Los padres podrán pagar ASB y otras cuotas a través del portal de padres - seleccione "tienda de la escuela" para ver qué artículos están actualmente disponibles para el edificio de su estudiante.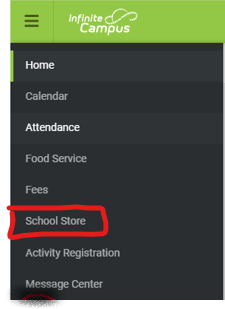 Parents/Guardians thank you for your patience! Online registration links will be going out to the email address parents have registered with us. IF you do not recieve an email please check your spam folder before contacting your student's school. ¡Padres/Guardianes gracias por su paciencia! Los enlaces de inscripción en línea se enviarán a la dirección de correo electrónico que los padres han registrado con nosotros. Si usted no recibe un correo electrónico por favor revise su carpeta de spam antes de ponerse en contacto con la escuela de su estudiante.

Hard to believe! But it is time to register for the 23-24 school year! ¡Difícil de creer! ¡Pero ya es hora de matricularse para el curso 23-24!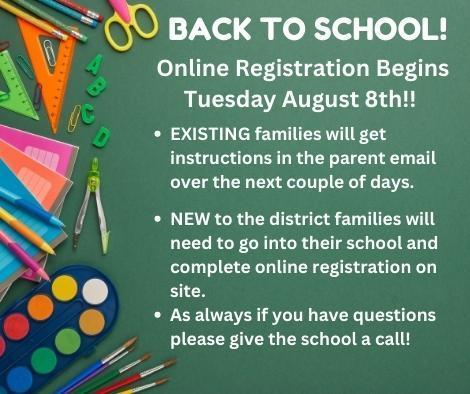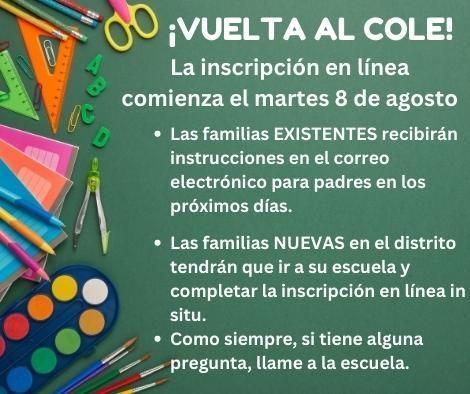 The new school year is fast approaching! We have a new registration system and will be sending online registration instructions to all existing families through email the second week in August. Families new to the district will need to go into the building to start the registration process. ¡El nuevo año escolar se acerca rápidamente! Tenemos un nuevo sistema de registro y enviaremos instrucciones de registro en línea a todas las familias existentes a través de correo electrónico la segunda semana de agosto. Las familias nuevas en el distrito tendrán que ir al edificio para iniciar el proceso de registro.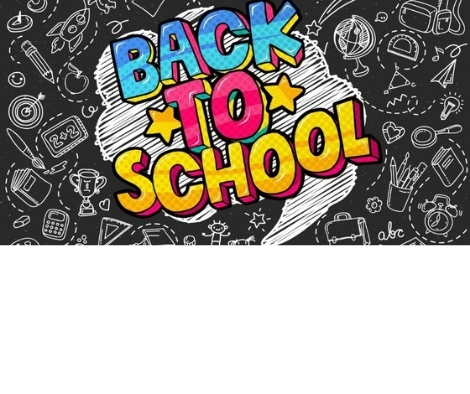 Jumpstart summer school starts Tuesday!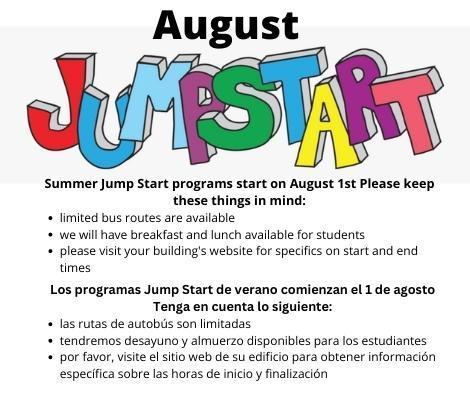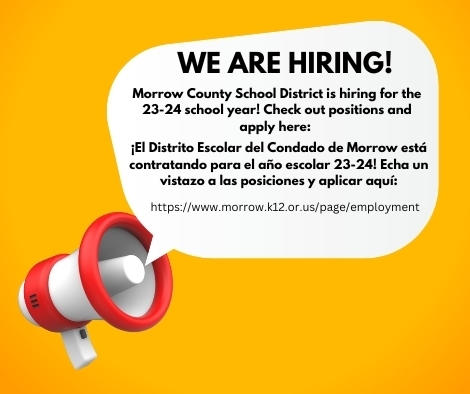 Congratulations to all our seniors!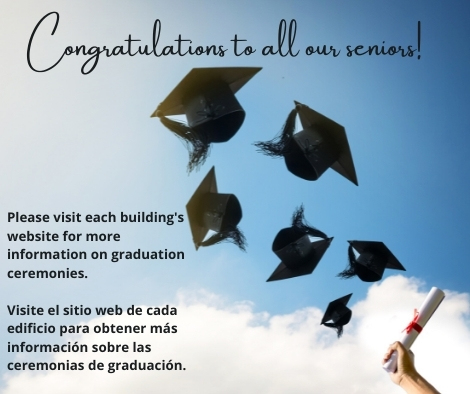 We are hiring for the 23-24 School Year!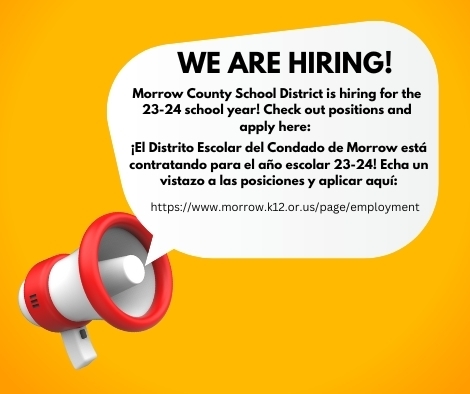 Teacher appreciation week!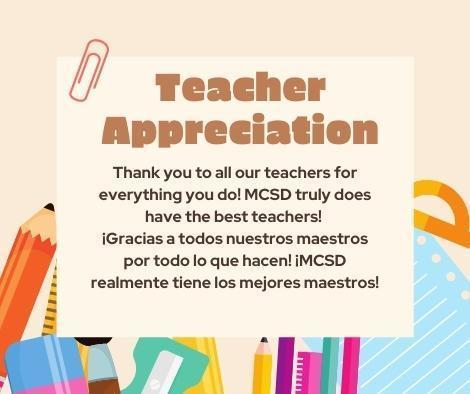 Reminder! Recordatorio! A. C. HOUGHTON ELEMENTARY KINDERGARTEN ROUND-UP Thursday, May 4, 2023 4:30 pm - 6:30 pm Call school for information 541-922-3321 Children must be five on or before September 1, 2023 Bring State Birth Certificate(not hospital copy) and Immunization Record Note: DTP (5 doses), Polio (4 doses), MMR (2 doses), Hepatitis B (3 doses), Varicella (2 doses or have had chickenpox), and 2 Hepatitis A immunizations are now required to enter school. A.C. HOUGHTON ELEMENTARY PRUEBASDE KINDERGARTEN El jueves, 4 de mayo, 2023 - 4:30 pm - 6:30 pm Llame a la es cue la para inf ormacion 541-922-3321 Los ninos deben ser 5 anos en o antes de! 1 de septiembre, 2023 Traiga el Certificado de Nacimiento de! Estado y el expediente de las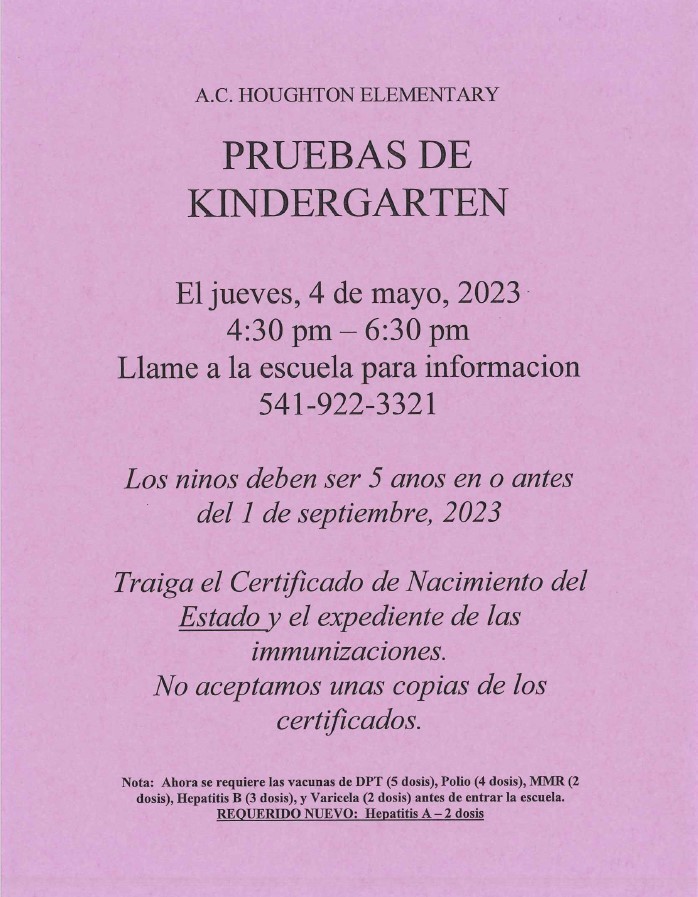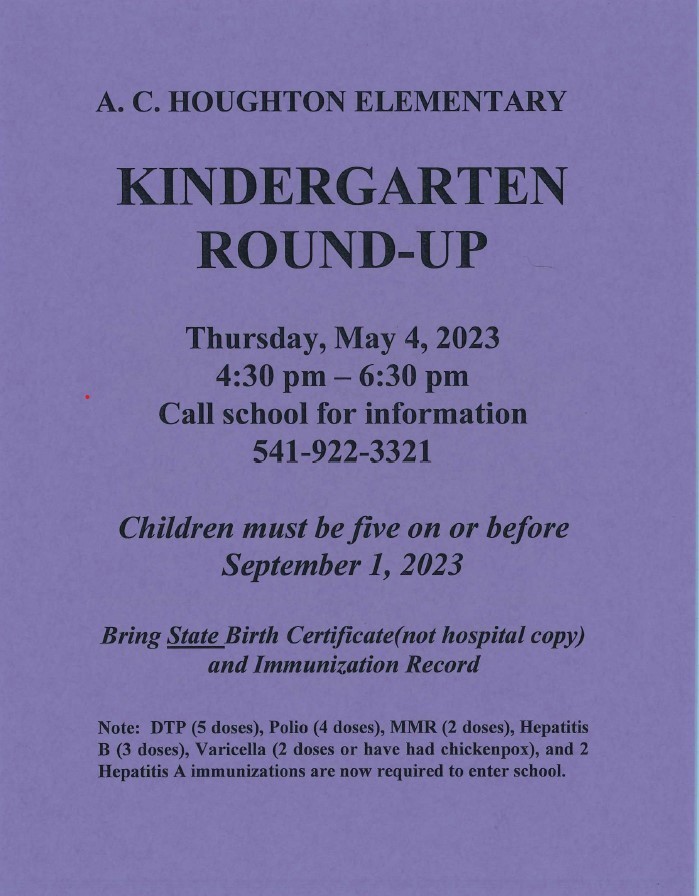 Reminder - ACH Spring Concert Afternoon music classes at ACH will be presenting their music skills on Thursday, April 27th, 2023, in an informal performance in the music room, Room 22, at ACH. We hope to see you there! Recordatorio - Concierto de Primavera ACH Las clases de música de la tarde en ACH presentarán sus habilidades musicales el jueves 27 de abril de 2023 en una presentación informal en el salón de música, Salón 22, en ACH. ¡Esperamos verte ahí!